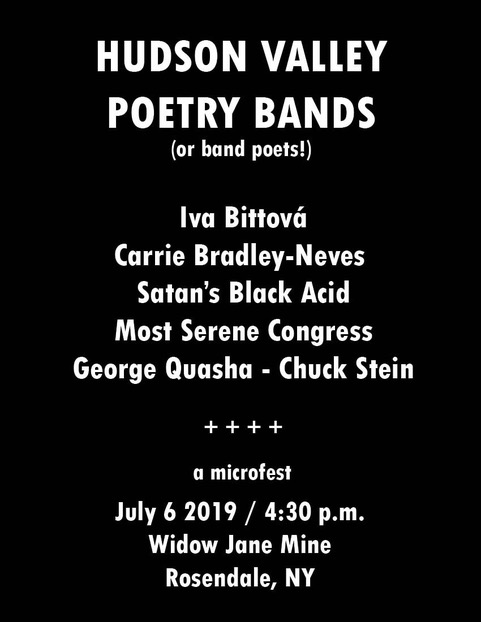 Hudson Valley Poetry Bands

Curated and hosted by Christopher Funkhouser, this microfest brings together Poetry and Music in the astounding Widow Jane Mine.
The MC for the show will be the vivacious Beth Lisick!
Iva Bittová's music is a blend of rock and East European music which she describes as "my own personal folk music". Her violin playing mixes different techniques, including playing the strings with various objects and plucking them like a banjo. Her vocal utterances range from traditional singing to chirping, cackling and deep throat noises. She puts her whole body into her performances, drawing on her theatrical skills.
MORE INFO